May 17, 2022 8:00 AM - May 19, 2022 1:30 PM (CST)
If you are serious about improving your presenting skills, this event is for you - and space is very limited!
The first two larger events sold-out quickly, with great reviews - so now we are offering a much deeper-dive session where you can learn and you are coached in a masterclass on how to influence, impact and inspire from the best speakers in the world; from a person whose clients include Coca-Cola, Walt Disney, Rolls Royce, Lloyds of London, NATO, Intel, Harrods, Facebook, S&P Global, and Google - Susie Ashfield.
Only 8-persons can attend. Each person must to do a 10-minute presentation (topic of your choice) in front of the rest of the group, and then have Susie work with you. The event will be run over 2-days, at 3-hours per day – a total of 6-hours.
This longer version of our original events we ran, begins with similar material, but with more detail, but then shifts to where the attendees are expected to deliver and receive feedback on a presentation they have to give. Susie help you redesign your presentation and offer ideas as to how you can improve it.
As this is a deeper dive of the original session the material will be the same, so it actually works better to encourage people who didn't attend the original session to come along.
This interactive workshop explores how presentations can engage and motivate an audience (some would say "in true TED Talk style"). Learn how to deliver interesting and engaging presentations whilst focusing on the needs of the listener, regardless of physical location. And then, you present and learn yourself directly, and by watching others receive similar coaching.
This is a SIMSA members only event, to be held via Zoom, with the first half run Tuesday, May 17th from 8:00 to 11:00 am and the second half on Thursday, May 19th from 10:30 am to 1:30 pm.
Description
Discover how the phenomenon of powerful presenting and communicating is achieved, and get equipped with a toolbox you to give it your best shot. Feel confident in your delivery by following a simple formula, regardless of how dry or complicated your subject. This session will encourage you to give the talk that only you can give, brush off the nerves and anxiety and get your audience hanging off your every word. A fun and challenging masterclass for those who need to persuade, impress and captivate.
Learning Objectives
This workshop is designed to help attendees to:
• Demonstrate confidence, clarity and conciseness whilst delivering to multiple individuals
• Master the delivery, including utilizing body language, vocal impact and presence
• Navigate through different styles and techniques to understand your own style of public speaking
• Combat nerves, speak up and get your ideas heard
• Turn dry data into influential and compelling content
• Learn how to express yourself by standing out and showing you understand what your audience needs to hear
Content
This workshop was developed to motivate and prepare professionals of all levels and industries to deliver communication that is paramount to the success of the business. Turn data and statistics into deal making conversations, and stories that show unique insight into the needs of your audience. Deliver in a way that is engaging, concise and authentic, even via video conferencing. Perfect for competent presenters who need to know how to have just as much impact online as they do when delivering face to face.
About of presenter - Susie Ashfield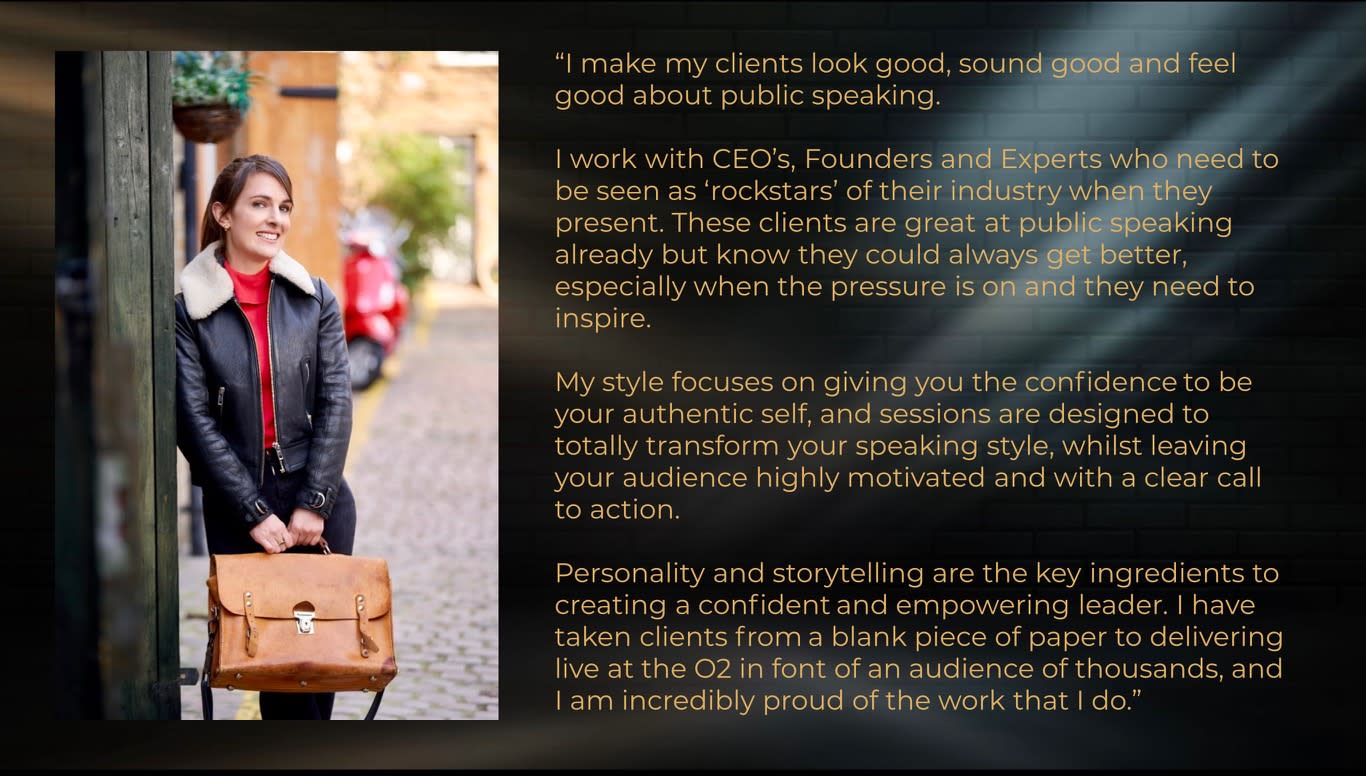 About Speak2Impact
Speak2Impact specialise in working with clients to determine their specific needs and most importantly, delivering actual, visible results. Whether that be nailing a big speech, improving your presence or tackling confidence concerns, Speak2Impact will get to the crux of the issue and suggested an approach that will deliver the results you need.
Event Contact:
Keri Beebe
Contact Organization:
Saskatchewan Industrial & Mining Suppliers Association | SIMSA