October 13, 2021 (1:00 PM - 4:00 PM) (CST)
You have been invited to attend SaskPower's Supplier Information Session on Thursday, October 13th from 1:00 to 4:00 PM CST. This recorded Virtual Event will be held on Webex and include updates from SaskPower on our upcoming projects in Transmission & Distribution. We also welcome the submission of questions in advance to be discussed during the event, please send these to srm@saskpower.com.
REGISTRATION
You MUST register to reserve your spot and participate in the Virtual Event. Registration ends Wednesday, October 6th. If you are unable to attend, nothing further is required. Register via this link: SaskPower Supplier Information Session T&D (Virtual) Registration, Wed, Oct 13, 2021 at 1:00 PM | Eventbrite
Once you receive the registration confirmation email from Eventbrite, please add it to your calendar. The link at the bottom of the confirmation email will connect you directly to the Webex Virtual Event on October 13th.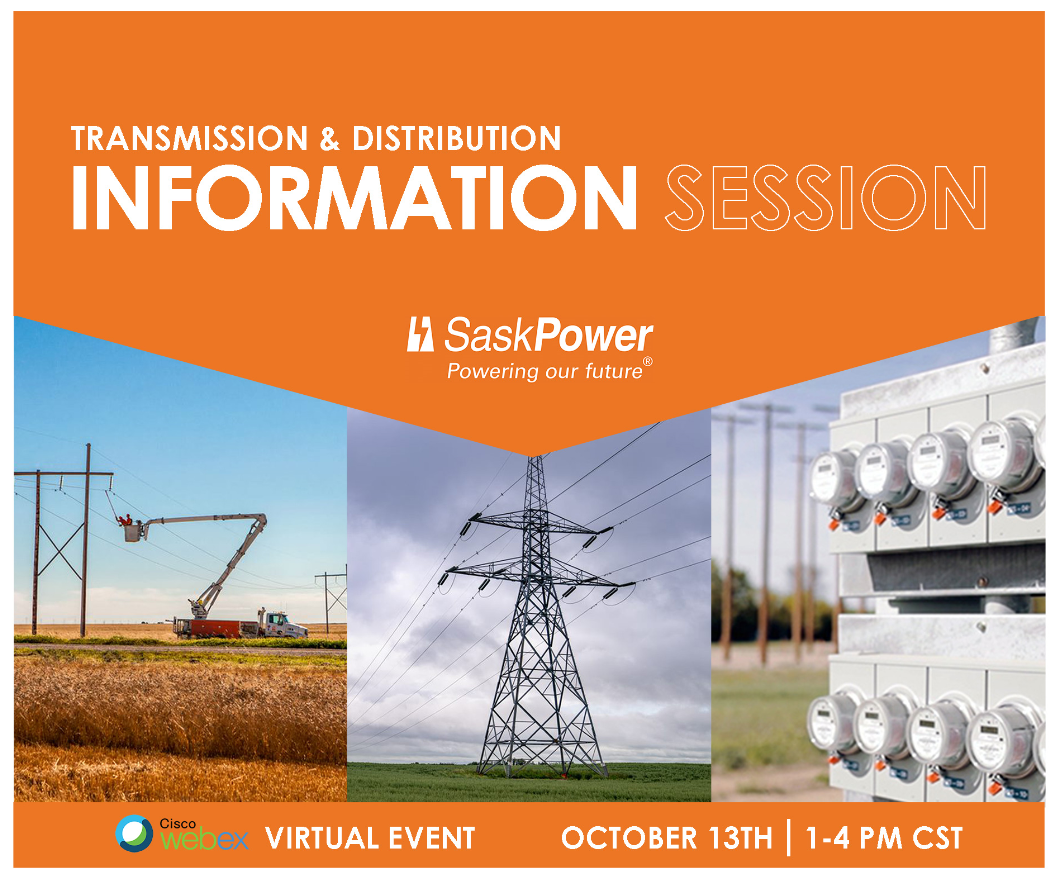 Gallery
Event Contact:
Keri Beebe
Contact Organization:
Saskatchewan Industrial & Mining Suppliers Association | SIMSA