September 14, 2023 (12:00 PM - 1:00 PM) (CST)
Our previous sessions with her sold-out quickly - this time it's free!
This interactive virtual session explores how you can motivate your team to communicate with impact, inspire your clients and interact with influence - from a person whose clients include Coca-Cola, Walt Disney, Rolls Royce, Lloyds of London, NATO, Intel, Harrods, Facebook, S&P Global, and Google - Susie Ashfield.
Learn how to develop your team's skills in negotiating, pitching and having difficulty conversations, all by putting the right foundation in place so that they start communicating assertively and effectively.
You should attend this practical and effective workshop if:
- Your team lacks confidence when it comes to speaking about what they do and why they do it
- The way your company communicates is inherent to the success of the business
- They attend presentation skills training sessions but the learnings never seem to stick
- You rely on just a handful of 'good' speakers to deliver the majority of pitches and presentation
- Your team lack the know how to put together compelling and concise messages
- They are willing to learn, but have no way of practicing their communication skills
- Feedback around what is good/needs to improve is either avoided or unabsorbed
- Missed opportunities are happening because your team cannot explain their product/service/role in tangible terms
- Your team are neither coherent nor consistent when they talk about what the company actually does
- These issues have created an environment where poor communication has become the status quo
- The business is struggling to scale because sales opportunities are squandered
- Your team need a tailored approach, but one on one coaching is costly
- You want your team to be proactive about improving their ability to communicate, and value a 'bitesize learning' approach
About Susie Ashfield: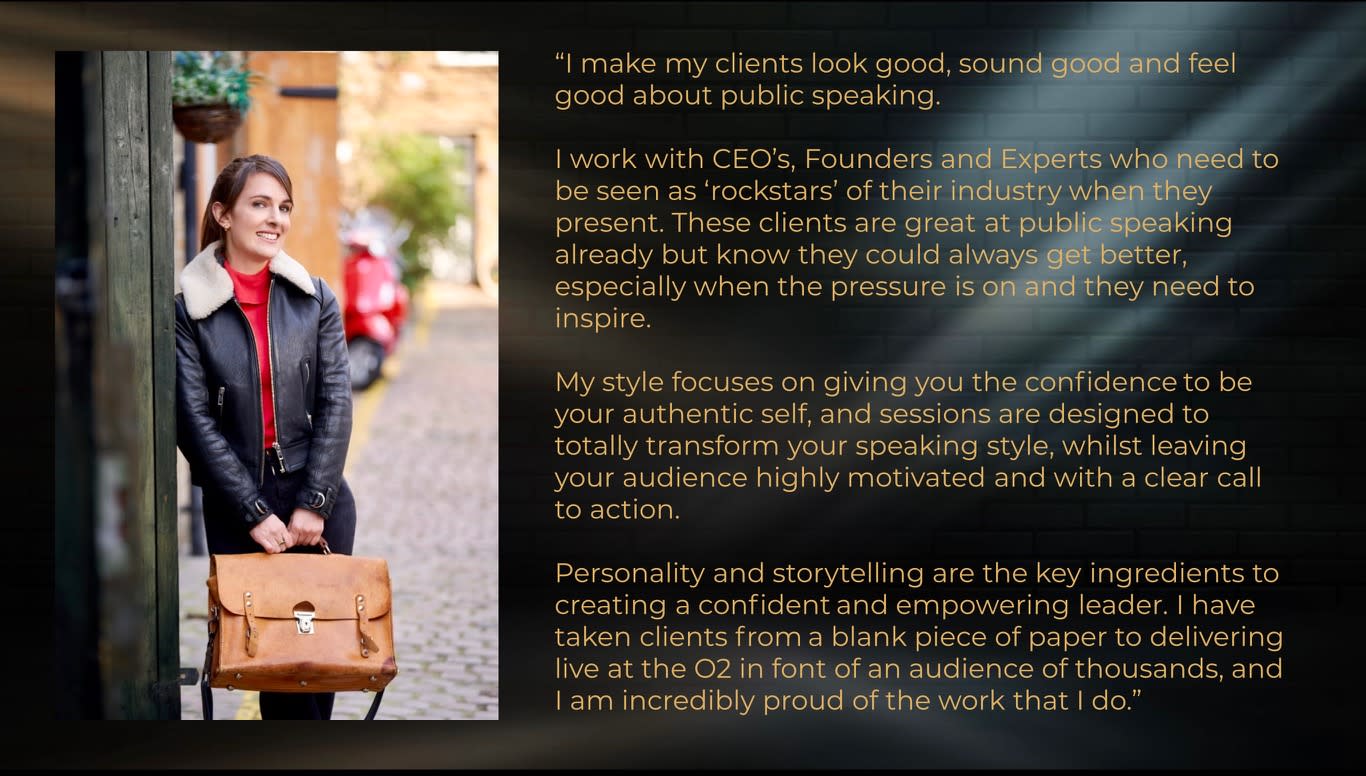 About Speak2Impact:
Speak2Impact specialise in working with clients to determine their specific needs and most importantly, delivering actual, visible results. Whether that be nailing a big speech, improving your presence or tackling confidence concerns, Speak2Impact will get to the crux of the issue and suggested an approach that will deliver the results you need.
Event Contact:
Keri Beebe
Contact Organization:
Saskatchewan Industrial & Mining Suppliers Association | SIMSA