May 24, 2022 (12:00 PM - 1:00 PM) (CST)
X-energy Supplier Information Session
Attend to learn about X-energy, their leading SMR design, and how the company aims to partner with local suppliers to bring their advanced reactor technology to Saskatchewan.
The Government of Saskatchewan, a participant of the Strategic Plan for the Deployment of Small Modular Reactors (SMR), has recognized SMRs as playing an integral role in the province's successful transition to a net-zero future.
Speakers
Marcy Sanderson – Vice President of Industrial Applications, X-energy
Natalie Alderson – Program Manager, X-energy Canada
Benefits to Attendees
Introduction to X-energy, a leading SMR developer
Overview of the Xe-100 SMR design
Greater understanding of SMR supply chain opportunities in Saskatchewan
Information that can assist suppliers prepare for nuclear qualification
About X-energy
X-energy designs and deploys advanced nuclear reactors and manufactures its proprietary TRISO-X fuel to improve the delivery of safe, affordable energy to people around the world.
About Marcy Sanderson
Marcy Sanderson is Vice President of Industrial Applications.
Ms. Sanderson joined X-energy in 2021 as Project Director, responsible for overseeing a multi-disciplinary technical team for Xe-100 electrical application efforts in Canada. In this position, she played a central role in advancing the reactor's engineering and licensing requirements for both Canadian and U.S. regulatory jurisdictions.
Prior to joining X-energy, Ms. Sanderson held several key positions throughout her career, notably as Project Director and General Manager for the Bruce Major Component Replacement at SNC-Lavalin, where she oversaw all aspects of the dynamic portfolio. A talented leader with more than 15 years of nuclear engineering experience, she spent seven years on OPG's Darlington Retube and Feeder Replacement Project, finishing her tenure as the Deputy Project Director for Subsequent Units, accountable for the engineering, procurement, quality and construction planning for Darlington Units 3, 1 and 4. Known for her strong leadership and interpersonal skills, Ms. Sanderson has forged enduring relationships across the nuclear industry, including with suppliers, customers, utilities and regulatory bodies.
Ms. Sanderson holds a Bachelor of Applied Science and Mechanical Engineering degree from the University of Waterloo and is licensed with the Professional Engineers of Ontario.
LinkedIn: Marcy Sanderson, P.Eng.
About Natalie Alderson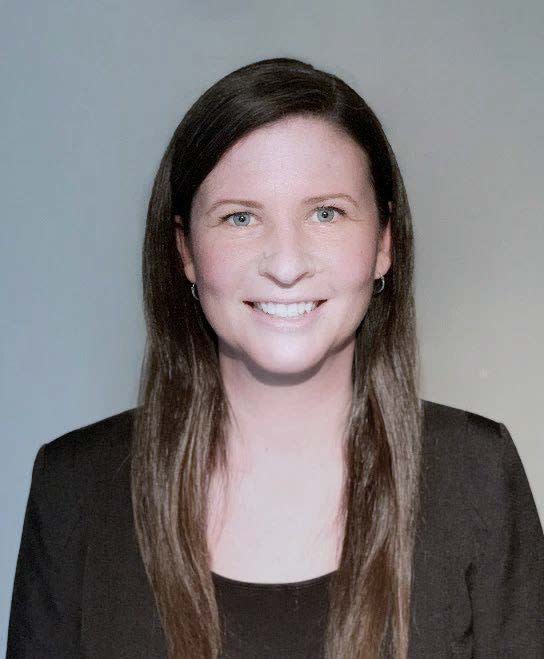 Natalie Alderson is Program Manager at X-energy Canada.
Natalie began her career in the nuclear industry fifteen years ago as a reactor physicist at Atomic Energy of Canada Limited. She has held a series of increasingly senior positions in project engineering, and has managed projects ranging from conceptual and feasibility studies through to major execution projects. Prior to joining X-energy in 2021, Natalie spent three years at the CANDU Owners Group (COG) as the Program Manager for the Small Modular Reactor (SMR) program, where she facilitated collaboration across Canada on SMR initiatives among Canadian nuclear utilities including OPG, Bruce Power, New Brunswick Power, in addition to Canadian Nuclear Laboratories and SaskPower.
Since joining X-energy, Natalie has been the lead Canadian interface on technical focus areas of reactor fuel and waste, in addition to leading the company's activities in Saskatchewan and supporting strategic efforts to deploy the Xe-100 reactor in Canada.
Natalie is licensed as a Professional Engineer in the province of Ontario and holds a Bachelor of Applied Science and Engineering Physics degree from Queen's University.
Gallery
Event Contact:
Keri Beebe
Contact Organization:
Saskatchewan Industrial & Mining Suppliers Association | SIMSA